ARE YOU READY TO DISCOVER THE CRUCIAL MISSING PIECE?
Join us on a FREE 5-day journey to Tune into Divine wisdom, confidently trust, and clearly align to the right choice.
Step into the RIGHT path
Open the gates to receive guided information
Trust your intuitive decisions that support success
Gain clarity and integrate aligned action to magnetize your goals
Create a sacred alliance with your inner guidance, and Divine wisdom
Ramp up your intuition for increased vitality in life and business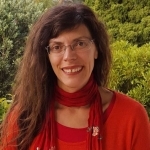 Mariangela Parodi is a transformational intuitive healer, Naturopath, wellness leader, spiritual coach, author and teacher.
Empowering and transforming passion and soul gifts into life purpose.
INNER GUIDANCE GPS
Enter Your Name & Email Below you'll get an email with all the details about how to gain intuitive clarity