ARE YOU READY TO DISCOVER THE CRUCIAL MISSING PIECE?
Join me on a FREE 5-day journey so that you no longer question your decisions, connect to Divine wisdom, where you will gain clarity, learn to confidently trust yourself, and be solid in the right choices to ensure your fortunate path of success.
Move from doubt, gain clarity & connect to aligned action to magnetize your goals
Shift from uncertainty to trust and be unwavering on your path
Never feel indecisive again, as you open the channels to receive guided information
Assuredly trust your intuitive decisions to create even more success
Establish a sacred alliance with your inner guidance, and attract lucky opportunities
Ramp up your intuition which will boost passion & vitality in your life and business
After taking the journey, you will stop second guessing, and no longer experience uncertainty, lack of trust and doubt.  Ready? Sign up now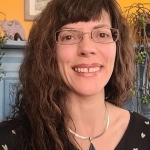 Mariangela Parodi is an alchemist, transformational intuitive healer, naturopath, wellness leader, spiritual coach, author and teacher.
Empowering and transforming passion and fully express soul gifts into life purpose.
INNER GUIDANCE GPS
Enter Your Name & Email Below you'll receive an email with all the details about how to gain intuitive clarity