ARE YOU READY TO FEEL INVIGORATED?
Join us on a FREE 7-day journey to Instantly have more physical energy, Feel optimistic and motivated, and Awaken your dynamic inner goddess.
Ignite your spark
Prevent physical and emotional energy drains
Step into thriving vitality – body, mind and spirit
Activate the connection to your wellspring of energy.
Embrace your inner dynamic goddess
Discover the secret to a vibrant life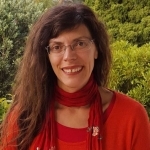 Mariangela Parodi is a transformational intuitive healer, Naturopath, wellness leader, spiritual coach, author and teacher.
Empowering and transforming passion and soul gifts into life purpose.
BOOST YOUR VITALITY
Enter Your Name & Email Below you'll get an email with all the details about how to boost your energy
Join the passionate vitality facebook group